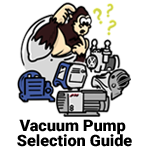 House Vacuum/Networked Vacuum systems allow multiple ports/nozzles in the system to be served by one or more vacuum pumps. We have designed systems, supplied new construction, new lab set ups and renovations ranging from one vacuum pump to two hundred vacuum pump systems.
Chemtech Scientific has unique understanding of House Vacuum and Networked Vacuum systems and, we are independent of a specific manufacturer, which allows us third-party objectivity to assure the best solution, regardless of brand.
We regularly consult architects, mechanical engineers and facilities personnel on networked and house vacuum designs. We leverage our vast experience to eliminate problems such as cross-contamination, significant fluctuations in pressure, the sluggish performance due to the conductance of tubing and excessive noise of the system.
Chemtech Scientific has designed a range of leak free anti-flooding devices, liquid separators, and connectors for networking laboratory vacuum pumps. Our engineers have unique expertise in designing laboratory vacuum systems to include all laboratory processes. Please contact us for a complete solution to your networked vacuum project.
Factors to be considered for Networked Vacuum Systems:
Process vacuum requirements

Cross contamination

Number of vacuum ports/turrets/nozzles to be served

Total length of pipe/hose/tubing in system

Inner diameter of pipe/hose/tubing in system

Conductance of tubing

Pressure differential

Noise/Sound Level of multiple pumps operating simultaneously

Cost of installing pipe/tubing/hose versus stand alone dedicated vacuum pumps

Chemical compatibility of process emissions and wetted parts of system and pump
Our engineers are eager to work with you to provide a complete vacuum solution, including point of use turret/nozzle to pump. We can assist you in design of traditional metal turret systems, as well as new design PTFE, chemical duty turrets and valves.